Marco Polo's Amazing Journey
EGO' Boutique Hotel, through its stylish design, wants to prise Marco Polo's phenomenal journey along the Silk Road. 
We want to take our guests on a journey through a collection of many inspirations, where the ancient and contemporary design comes together and creates perfect harmony.
Discover elegance within every timeless detail of our prestigious and luxury environment.
The journey through
The Silk Road
starts here
Down To Every Last Detail
The magical ambience and refined furnishings tell the story of Marco Polo's journey along the Silk Road. With his curiosity and incredible inner strength, the Venetian traveller made one of the most adventurous and noble journeys of all time, crossing not only two continents, but also confronting unknown and mysterious cultures.

Our guests can appreciate the unbelievable voyage from the reception directly to their suites & rooms in harmony with the stylish design. 
The Silk Road is neither an actual road nor a single route. The term refers to a network of routes used by traders 2,100 years ago to trade Silk for Horses.
The commerce began by the will of the Han Dynasty to defeat the nomadic Xiongnu people. The network's total length was about 9,000 km from Chang'an to Rome.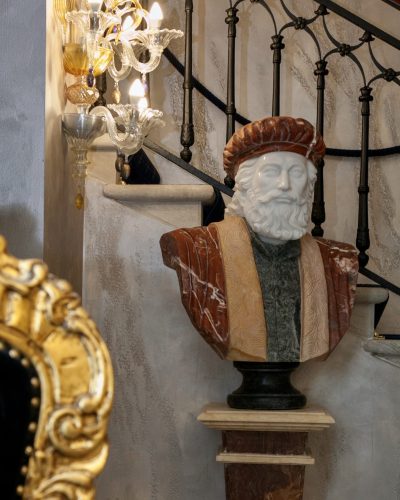 Marco Polo is a significant character in Venice´s history. In EGO´ Boutique Hotel, you will experience his discoveries through the artisanal interior decorations. A member of the Venetian patriciate, he travelled through Asia along the Silk Road, from 1271 to 1295.

The report of his travels in the Far East is collected in the literary work "Il Milione", a geographical encyclopaedia that brings together the essential knowledge of Asia in Europe at the end of the 13th century.
Follow us to discover more!